As last year, a book is considered "2016" if I read it in 2016. As such, the competition is highly random, pitting P. G. Wodehouse against Lemony Snicket. Here they are:
Best Young Adult
The Raven Cycle, by Maggie Stiefvater
Blue is a compelling heroine, her tension with the Raven Boys is artfully done, the setting is original and surprising, the plot and romance compelling. It's hard to find something not to like about this book.
Best Science Fiction
MaddAdam trilogy, by Margaret Atwood (Oryx and Crake, The Year of the Flood, MaddAddam)
Lyrical, terrifying, absurd, human, brutal. Margaret Atwood is a stunningly powerful author. The Crakers are wonderful.
Best Fantasy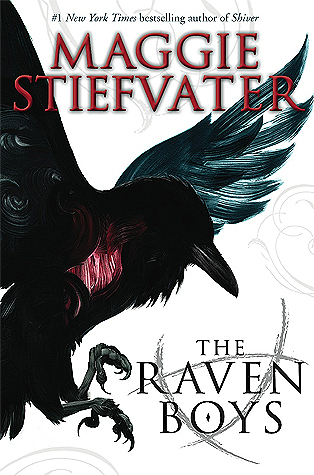 The Raven Cycle, by Maggie Stiefvater
I didn't read a lot of fantasy this year, and if not for this series, I wouldn't have given a "Best Fantasy" nod this year.
Most Important

Being Mortal, by Atul Gawande
What is it really like -- aging, infirmity, and dying? Informed by his experiences as a doctor and as the grandson of a dying man in India, Gawande explores issues of independence, pride and loss, traditional vs. modern care, and a medical system that sees death as an enemy to defeat. A peculiar war to fight, with the guarantee that no matter how many battles are won, the war will always be lost. If you know anyone old or infirm, read this book.
Best Discovery

Southern Reach Trilogy, by Jeff Vandermeer
Last Christmas Isabelle got a book on writing, The Wonderbook, by Jeff Vandermeer. Looking at it, I wanted to know who this writer was. Weird, complex, and original.
Author of the Year

Margaret Atwood
Speaking of being mortal, Margaret Atwood is something more. The competition is hardly fair to mere human beings.
Best Author Who Isn't Margaret Atwood

Maggie Stiefvater
Seriously. She wrote 5 of the 30 books I read this year, and they ranged from Good to Great.
Best Solo Audiobook Performance
Will Patton
Apparently Scholastic sprang the big bucks for the
Raven Cycle
. This guy has an extensive
filmography
going back to 1983's
Silkwood
. Here, he performs the great feat of making you forget there is only one reader. I can't remember
his
voice, I can only remember Blue, and Gantsey, and the Gray Man.
Best Audiobook Performance in a book I didn't like
Simon Vance (Titus Groan)
I've noticed that the best audio performances usually line up with my favorite books. So here is a fabulous voice actor, despite reading for a book I didn't like. The diversity of characters and voices he is capable of is stunning. Hats off!
Best Protagonist
Blue Sargent (The Raven Cycle by Maggie Stiefvater)

Second from right
Born under the kind of prophecy you really don't want ("You will kill your true love with a kiss"), Blue is the only daughter (and only non-psychic) in a house full of psychic women. At once tough and vulnerable, fierce and gentle, the inadequate diner waitress among the elite prep school boys, but also the queen of her band. Not only only that, but she's also super-cool.
Best Quote
"Who is this Fuck, O Toby? Will Fuck come and help us, too?"
MaddAddam, by Margaret Atwood
The day fuck became a deity. Need I say more?
Book of the Year

MaddAddam, by Margaret Atwood
This is a book that will last generations. Bleak, visionary, at times absurd. It is the hopeful conclusion to a devastating trilogy.