Most Magical: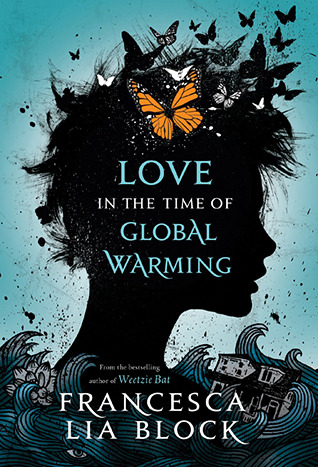 Love in the Time of Global Warming by Francesca Lia Block
Bleak and beautiful. Suffused with awe and wonder.
Best Scientific Grounding:
Dark Orbit by Carolyn Ives Gilman
This tale of a sightless people combines the most recent neuroscience and a keen sense of culture to create great science fiction.
Best Magical System: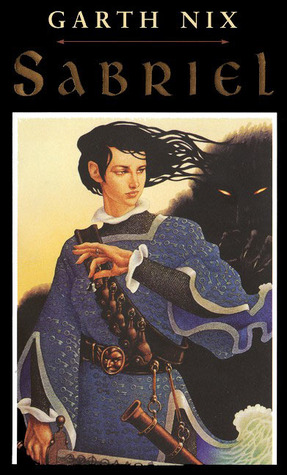 Sabriel by Garth Nix
Simple yet fully developed, original, evocative, and wholly self-consistent. What more could a fantasist ask?
Best Protagonist:
Gratuity Tucci (True Meaning of Smekday)
Smart, sassy, bold, introspective, literate, and still needs her mommy. She's one heck of an African-Italian-American 12 year-old.
PS. Do you know how hard it is to find an image from a book after Hollywood has made a movie out of it?
Best Villain:
(tie) the captain (Challenger Deep) (

no image available)
He's crazy. He's cruel. He's incomprehensible. And he hates that parrot.

the Gorg (True Meaning of Smekday)
All Gorg are left-handed. All Gorg like musical theater. If you were to take all the Gorg in the world, and stack them one on top of the other, the Gorg would kill you. Those who do not cooperate will be severely punched.

Best Audio Performance:
(tie) Michael Curran-Dorsano (Challenger Deep by Neal Shusterman)
Every character comes alive, you forget there is only one man reading. Total immersion in the book.
Bahni Turpin (True Meaning of Smekday by Adam Rex)
Not only was her Gratuity Tucci fantastic and heartfelt, but her J-Lo was definitive. The perfect voice for the alien that was at once meek, out-of-it, and yet superior to human foolishness. She'd have first place all to herself, if I could have shaken the image that the residents of Roswell were black. This could be subconscious racism--I doubt if I would be as bothered if a white reader didn't make black characters sound black--although of course some black people do sound white, while rednecks never sound black. It probably wouldn't have mattered as much to me in another context, but race mattered in this story, and in this scene the fact that the characters were white mattered, so the accent distracted me. But, mm, (sheep noise--bubble rap--bubble rap), maybe, her J-Lo was the amazing. [that's an inside joke if you haven't read it]
Author of the Year:
Paolo Bacigalupi (The Doubt Factory, The Water Knife)
He writes for young adult, he writes for adult. He explores the future of climate change in dramatic, intelligent stories. He is bold enough to smear dozens of major corporations, accusing them of real criminal activity around real events (such as the warnings of Reyes Syndrome on aspirin, that Bayer fought to suppress or delay). He vividly displays the horror of modern warlords. And he hasn't dropped the ball once.
Runner-up: Adam Rex (The True Meaning of Smekday, Smek for President, and Fat Vampire)
The author of the Smekday toure de force ought to be the hands-down winner. But his Fat Vampire didn't hold a candle to his masterpiece. So I gave top honors to the man who never disappointed. Still. If Adam Rex never writes a good book again, he belongs in the hall of fame.
Book of the Year:
The True Meaning of Smekday by Adam Rex
What else could it be? What other book can place in Funniest, Most Heart-Wrenching, and Best Political Theme? When I read this at the beginning of the year, I predicted no book would top it. I was right. I further predict it will be among the best books of the decade. If it can stand the test of time, which it may, it has a shot at placing among the best children's books of all time.

NOTE: Unless it is cold and raining and you need a campfire lit or freeze to death, do not ask me what I thought of the Hollywood movie using characters with the same names, a rough similarity to a few plot structures, and some quotes (I would not stoop to call it an "adaptation"). I will flame.

Brief Reflection
It bears noting that I get most of my literature these days (Sabriel excepted) through audio books, and further that the best stories coincidentally have the best narrators. The opposite also tends to be true, as I disliked the narrator of Invasion of the Tearling, a disappointing sequel. Despite reading the books (very nearly) word-for-word, I think audio books are a distinct art form. It becomes impossible to separate the performance from the story. A talented reader can elevate a book high above others that might be its peers in written form. Conversely, A poor reader can ruin a book of any quality. It is rare, but I have encountered audiobooks that were simply unlistenable. It makes me wonder how I would view these stories on the page, Still, no skill in narration can push a poor story into the ranks of the great.